community outreach

In order for anti-poaching to succeed there must be available employment and local people must be given the chance to be trained to do this employment. There is no going forward with a permanent solution without this component.

bee keeping

As the population of bees decrease all over the world, we are fortunate in Zambia that we have healthy bees with a minimum of pesticides. We are going to start a bee keeping operation to produce honey to sell to clients locally and internationally.

There is also a new project that was tried using bee hives to keep elephants out of villagers' crops that proved successful. This will do two things; 1) keep good relationships between the villagers and elephants as there will be no crop destruction and 2) give each person who employs this method extra money from the honey.
---
We will start with 10 hives and train local women and men interested in learning how to work in this operation. We will incorporate the methods used for crop protection and for the easiest process of harvesting honey.

This operation will expand by 10 hives every few months until we see what a sustainable amount is for our operation.

We will teach villagers how to have their own hives at home so they can be self-reliant.

We have a company in Holland that is interested in buying as much honey as we can produce.

REFORESTATION
Zambia is the most heavily deforested country in Africa. Trees give us oxygen, provide pollen for bees, safeguard the soil and keep areas safe from erosion, provide shade, keep the temperatures down and give homes to the bird population all the while giving us amazing beauty.

We will work with existing groups on this project to increase the number of indigenous trees to the area.

This project will consist of starting a nursery as a base and as trees reach a point in maturity that they can be transplanted we will employ local people to do this. We plan on doing this project for the length of the time that our nonprofit exists.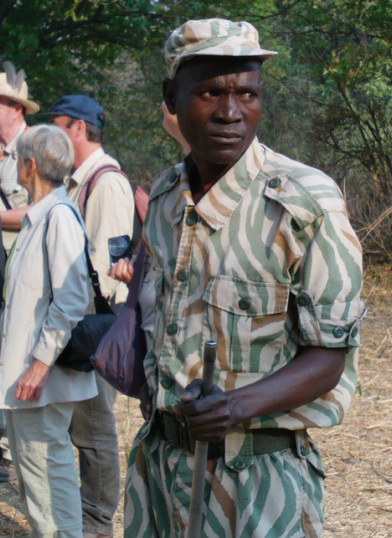 FISH FARMING
There are 3 lagoons in our area of
NSEFU
. We plan on dredging, seeding and netting these lagoons until our seedlings reach maturity. We will employ local people to do these tasks and monitor the lagoons against illegal fishing. When the seedlings do reach maturity we will provide fish to the village and sell the remaining catch to local lodges, and stores.
TEXTILES
We will purchase treadle sewing machines at first and train local women to sew women's safari clothes. We will expand into children's clothes and then men's and sell the clothing to lodges, and online.

When this project reaches maturity we will switch to solar panels supporting electric machines and have a large building with a retail store in the front.


MORE OUTREACH PROJECTS COMING
Working with church and company groups who want to do community outreach programs for
NSEFU
village's school and clinic.
We have made contact with a member of a church that is actively looking for a project to have its members participate in and think
NSEFU
will provide such a project. NSEFU village is one of the poorer villages in eastern Zambia and this would benefit the community.